Home
Transcriber uses artificial intelligence (AI) technology to convert audio files into text, stored under encrypted document files. It allows you to select different languages for different interviews and run multiple transcriptions simultaneously, doing more work in less time. You can also edit it and export its transcripts content in multiple formats for further collaboration. With a monthly subscription plan you have the freedom to transcribe unlimited interviews for one fixed priced. Transcriber is available on the iPhone, iPad, Apple Watch and the Mac.
Encrypted document based files
Transcriber is powered by encrypted document based files and it is stored on your device only, providing you even further protection to your data and your privacy.
Either when you record a new audio or import an external interview, Transcriber converts it into an encrypted document, stored only on your device, giving you the power over your own data.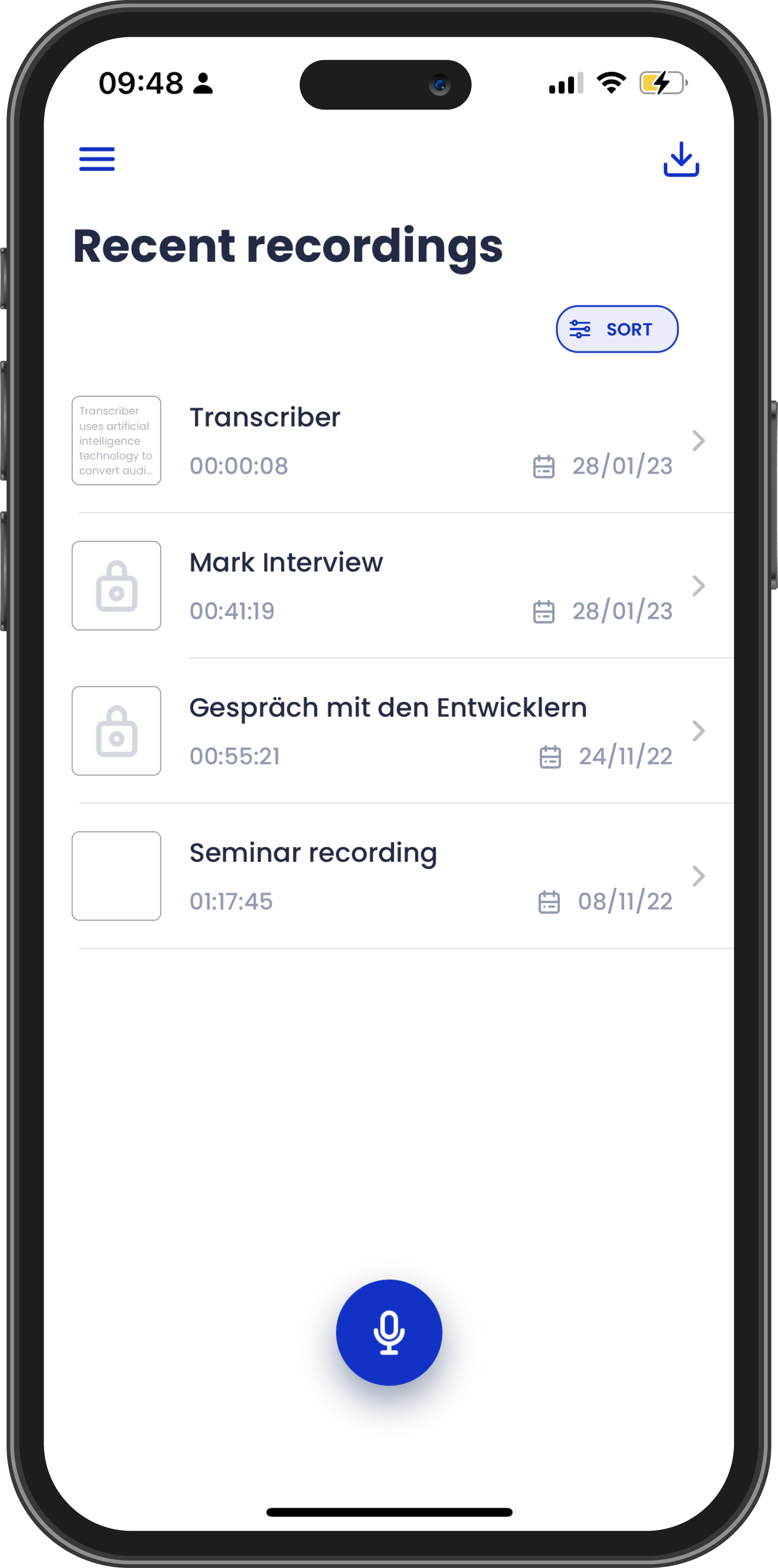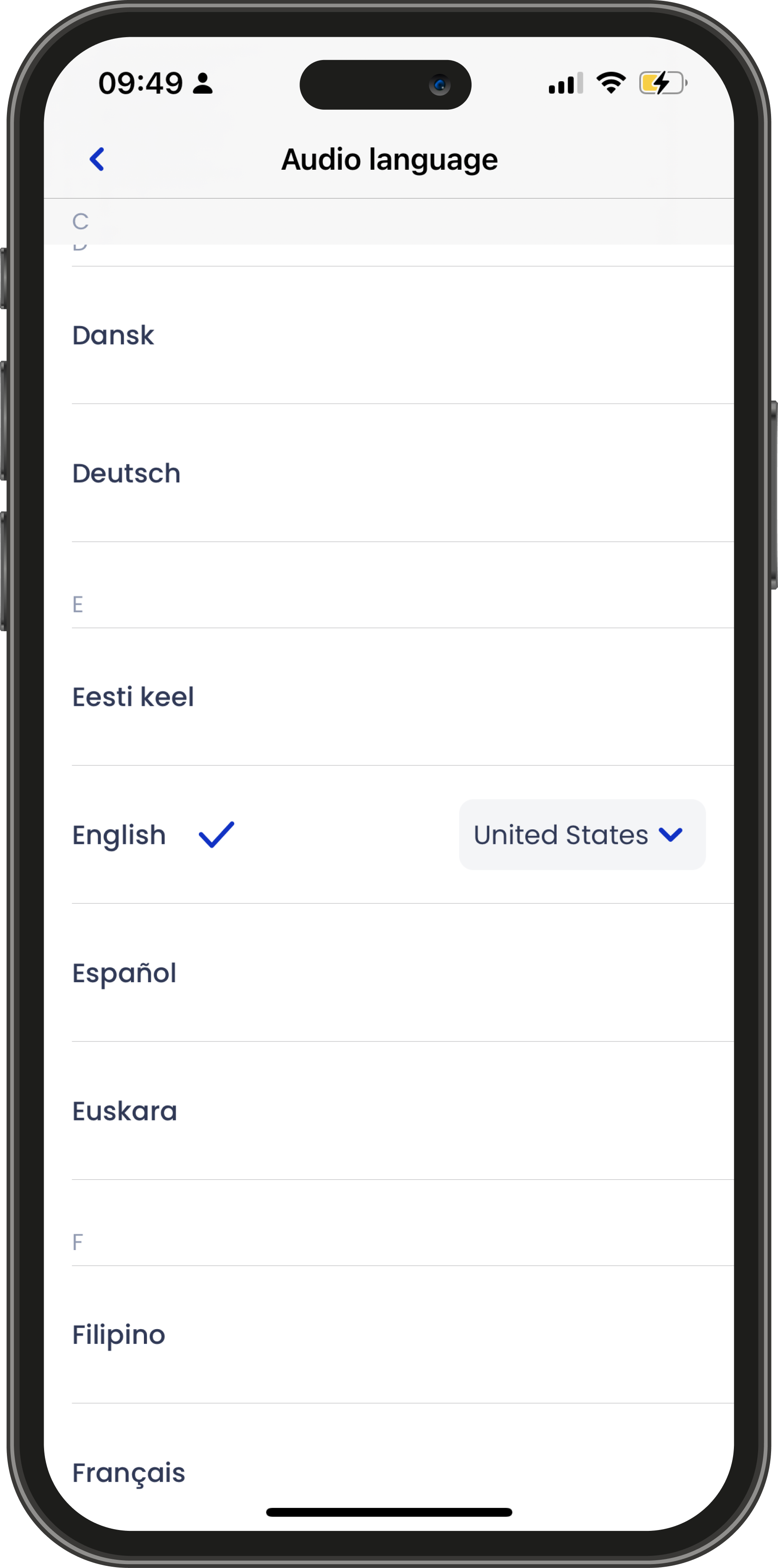 Multilingual users and business
With its document based app, Transcriber allows you to select different languages for different interviews, covering a multilingual user base with its large range of language support.
You can selected its default language under the app settings and, for each specific interview, change its language accordingly, giving you a multilingual transcription for your interviews.
Run transcriptions simultaneously
Transcriber's engine is designed to run multiple transcription operations simultaneously.
By running multiple interviews in parallel, you can do more work in less time.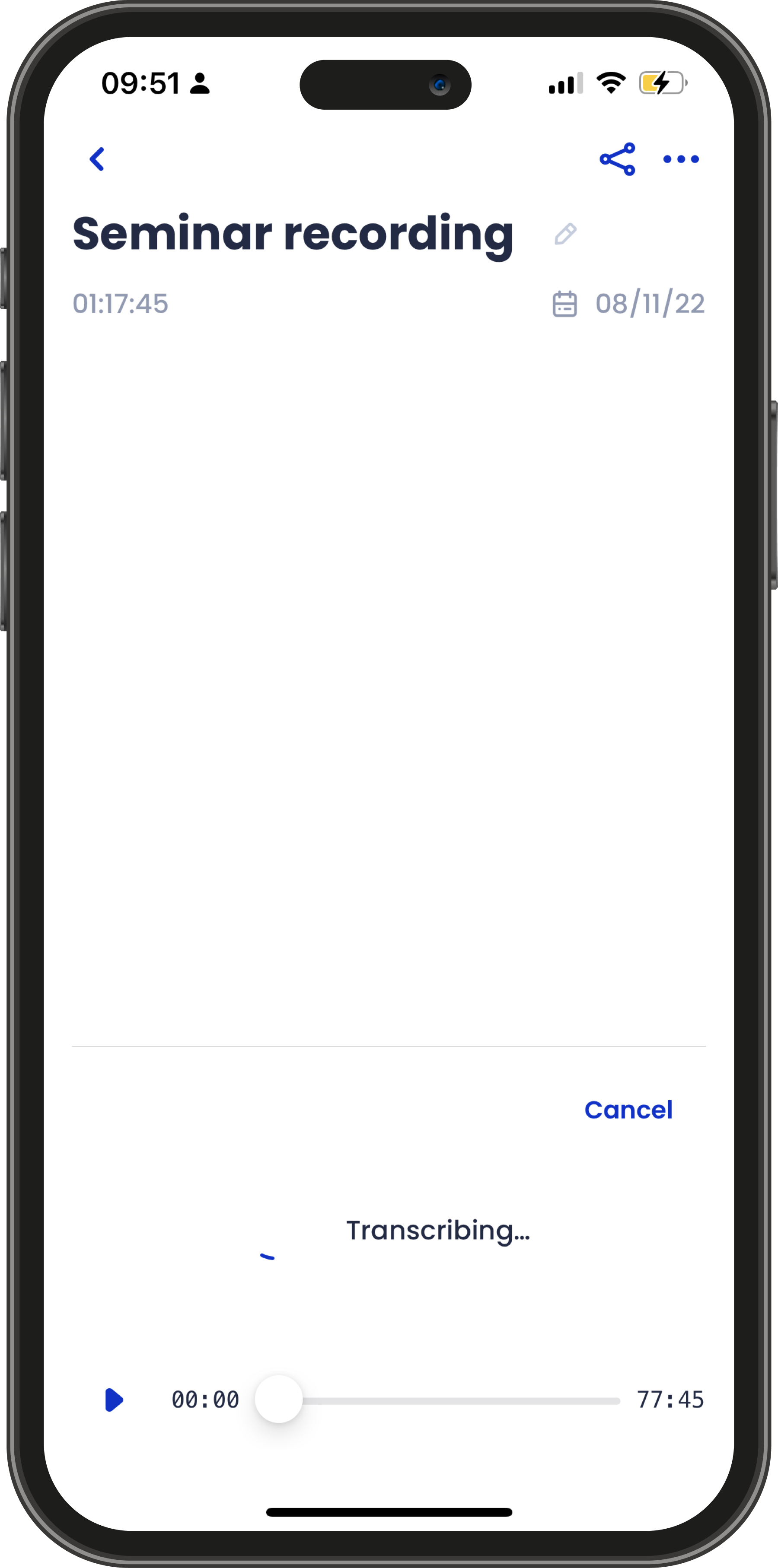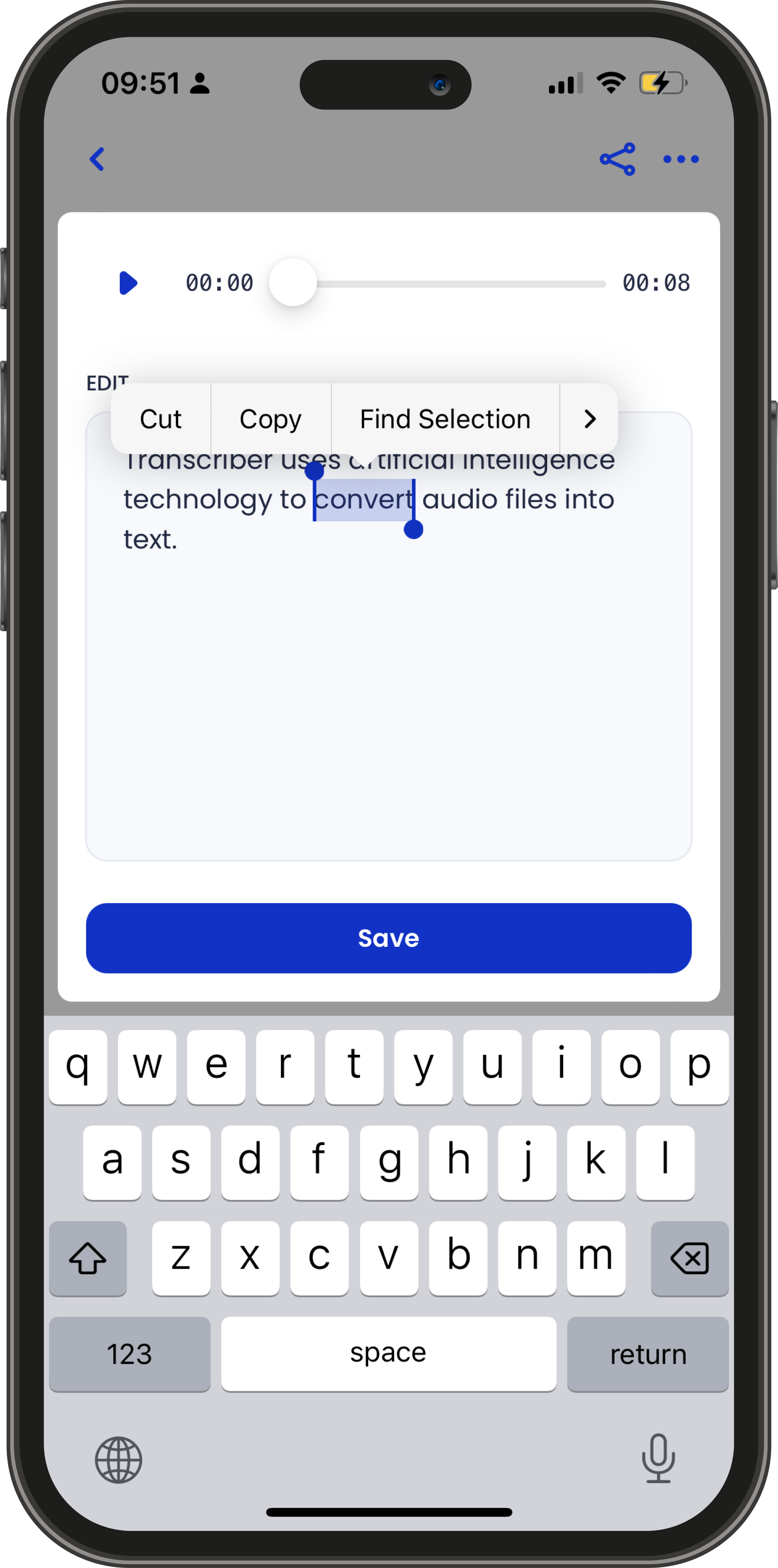 Flexibility for professionals and academics
Transcriber allows to edit and adjust completed transcripts for particular acronyms that AI didn't capture.
The interview is then updated and a new revision history is automatically created, allowing you to keep track on every change made on your document.
Collaboration at its essence
Transcriber allows you to export the transcriptions' content in multiple formats for further collaboration.
You can export it as document file, so other people could access the complete file on their own device; export its audio data or as PDF file.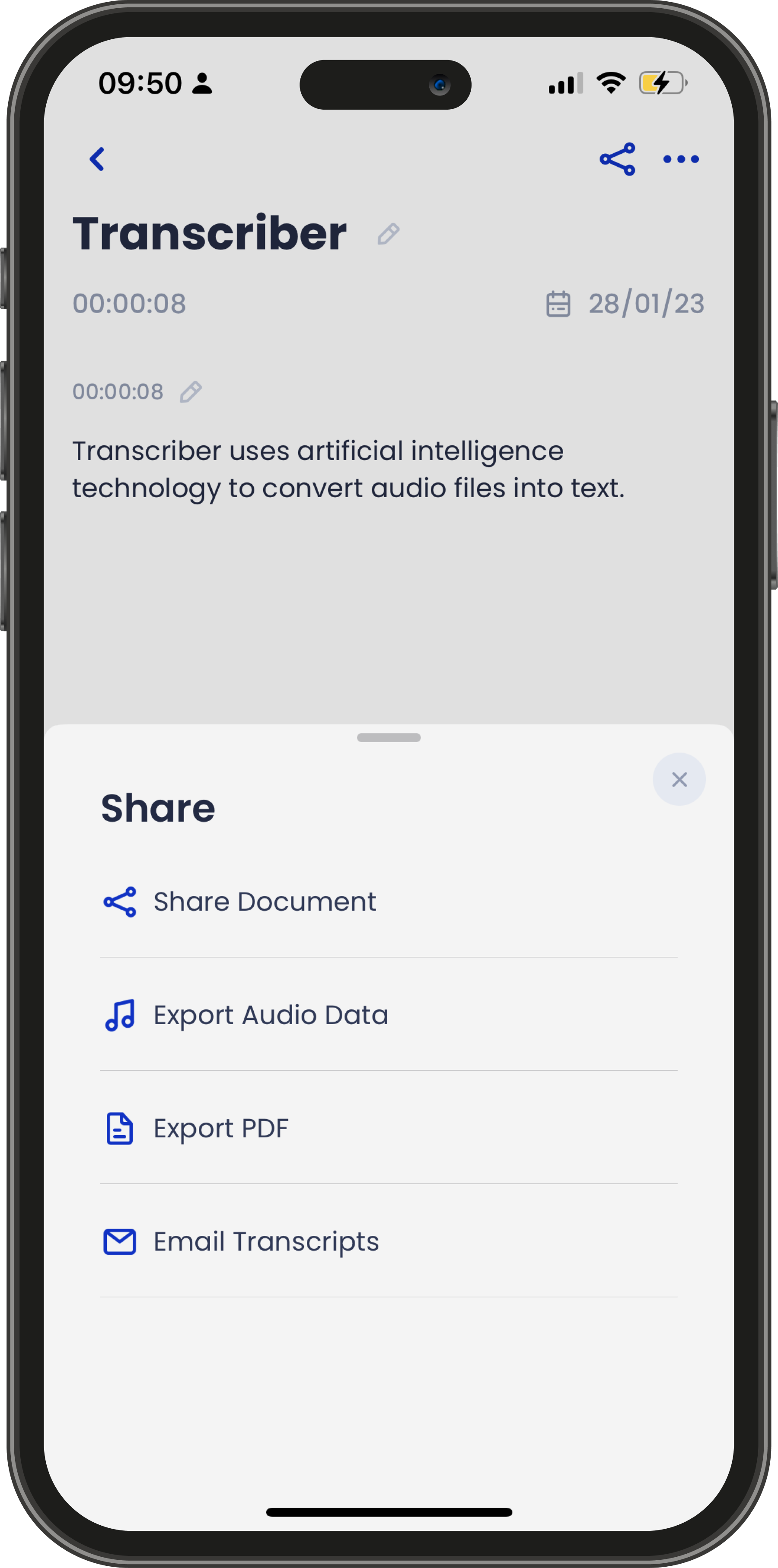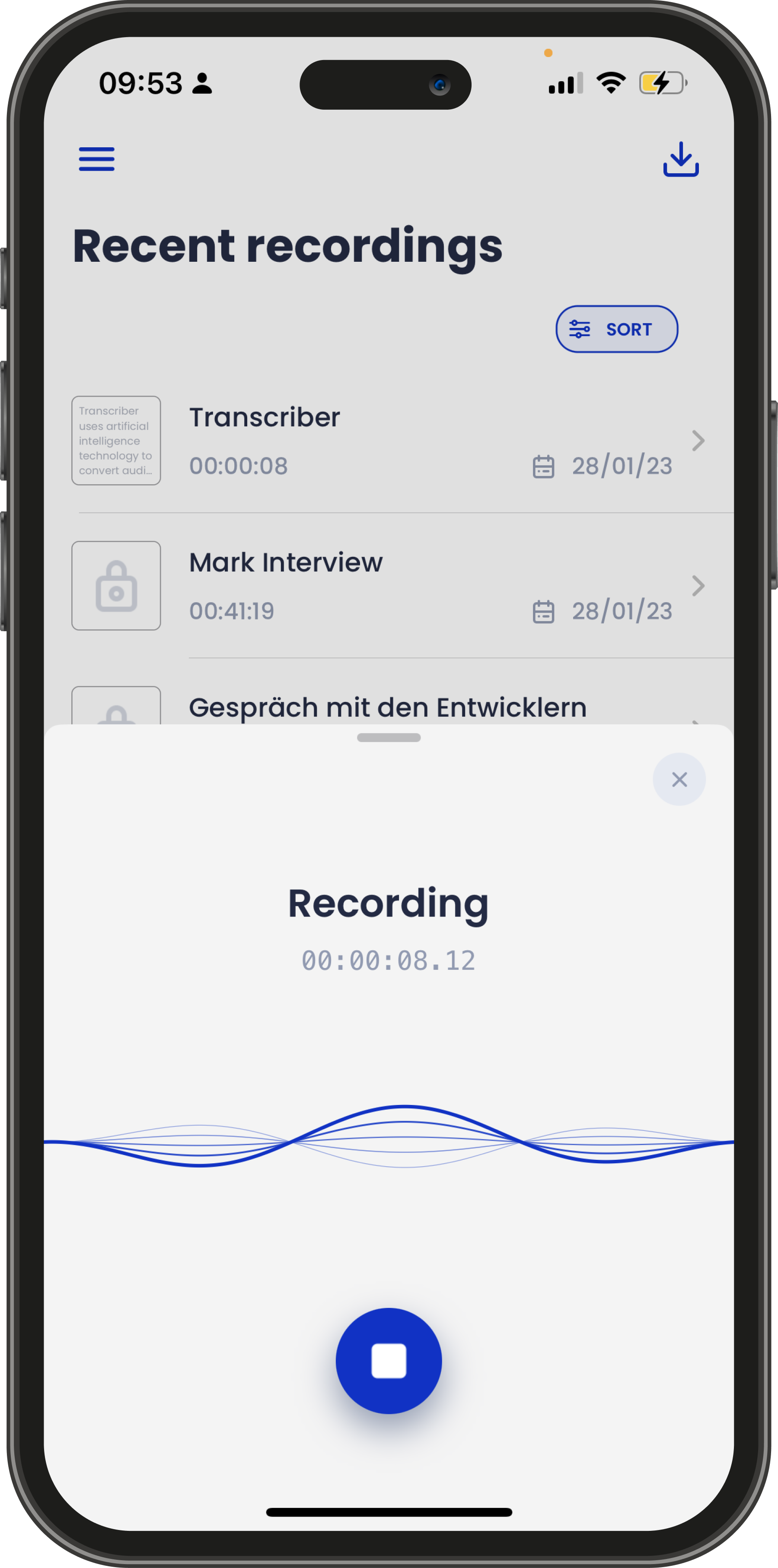 Unlimited transcriptions for one single price
Different from other apps, Transcriber has a monthly subscription plan, giving you the freedom to transcribe unlimited interviews for one fixed priced.
We believe technology should be accessible for everyone and building a quality product for the best price for our customers is one of the pillars of our product.
Your interviews on all your devices
Transcriber can automatically sync your data on your iPhone, iPad, Apple Watch and Mac seamlessly.
Transcriber was built in security and usability for the iCloud ecosystem. The interview recorded on the iCloud via your Apple Watch can be viewed on your iPhone, iPad and Mac at anytime.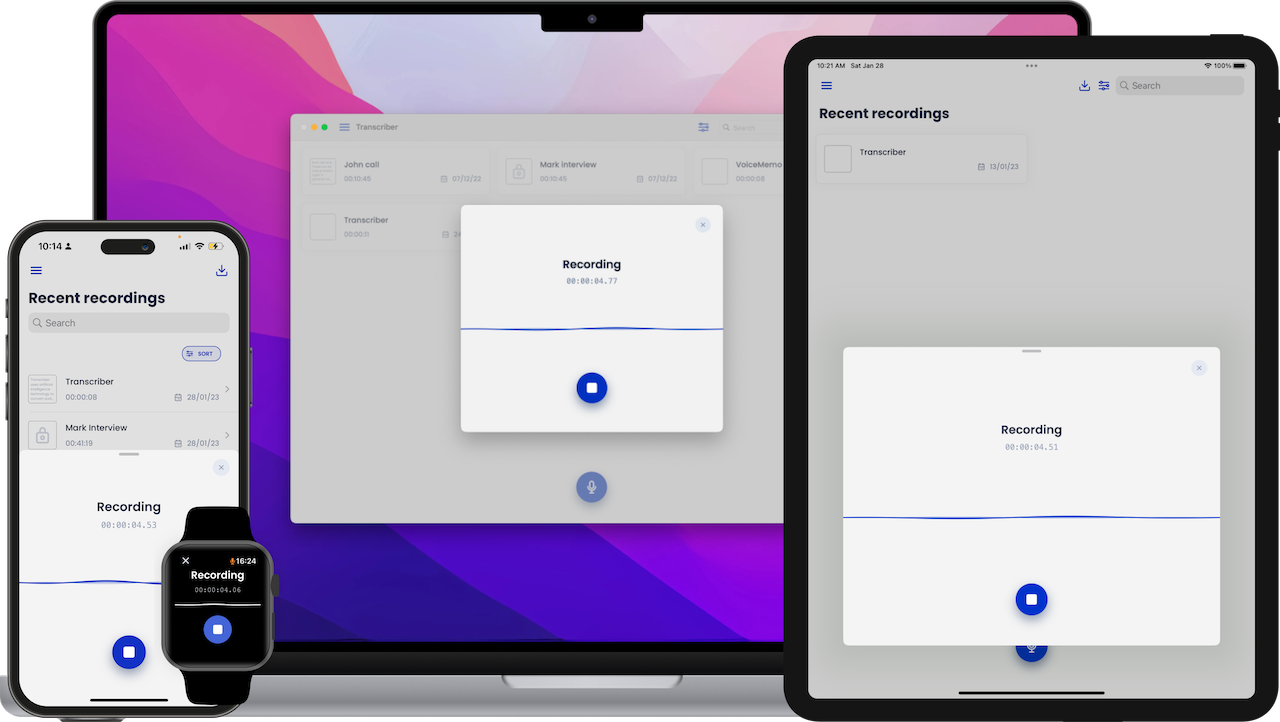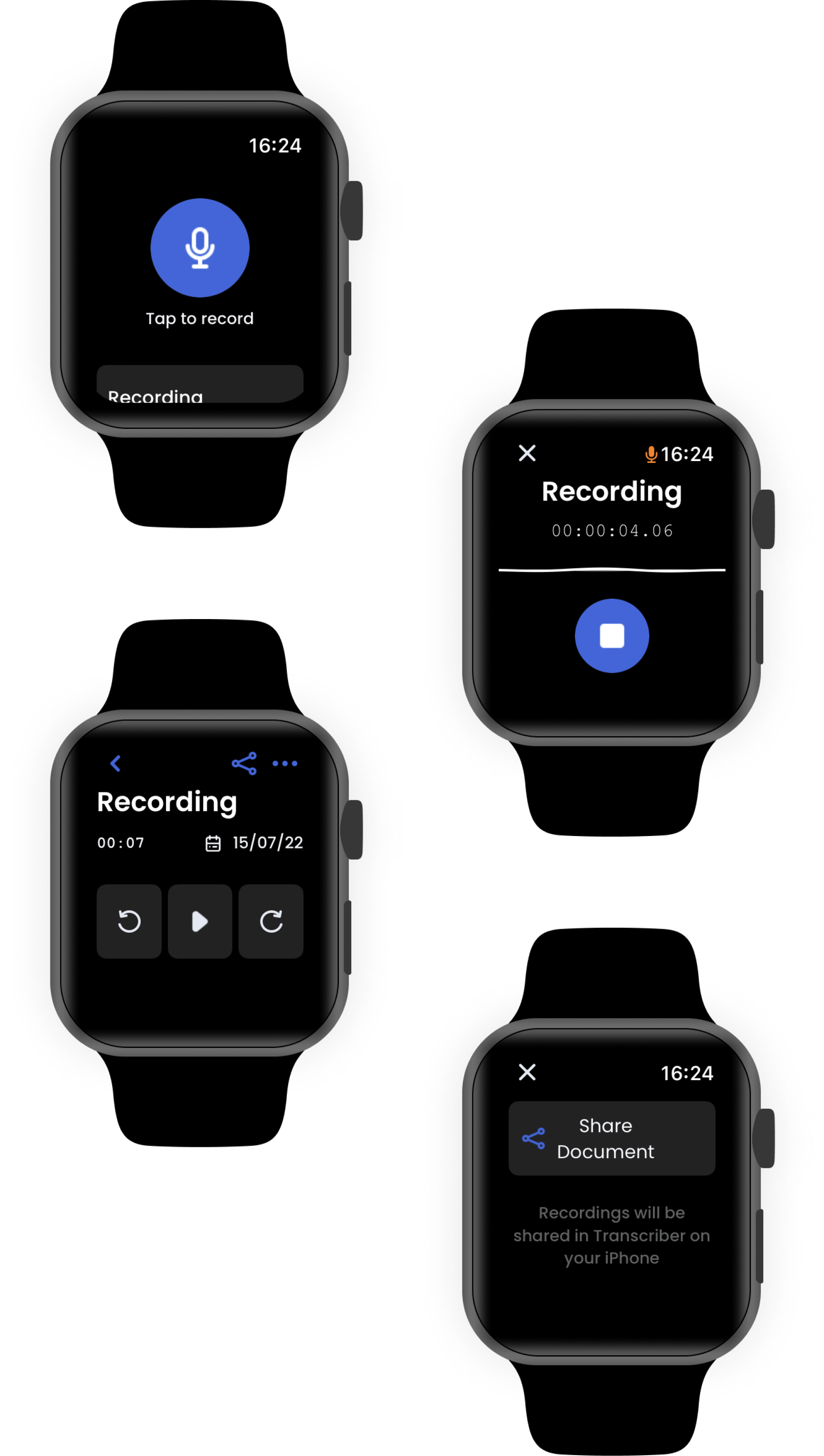 Transcriber is also available on the Apple Watch as an independent app.
With one tap away, you create an interview directly from your home screen. Export your recorded interviews and transcribe it has never been easier.
The app had a binarieslab-friendly interface and is therefore easy to use. The editing of externally recorded audio files also works well, so they can also be transcribed.
Habe mehrere mp3 einfach und schnell transkribiert. Die Erkennungsrate ist dabei echt gut - zumindest bei Hochdeutsch 🤪 Kann man echt empfehlen!
The result is in my opinion satisfactory. I find the customer service very praiseworthy, which is very accommodating and friendly when problems and questions arise.
The app has a lot of helpful and powerful features which are listed down below. For the full list, check the button.
Built-in Recorder
Accurate Transcripts
Easy to Use
Adjust your transcripts
Clean Overview
Document based
Dark Mode
Private & Secure
Multi Language
Detailed Reports
Companion App
Share your interviews
Frequently Asked Questions
We've compiled a list of answers to common questions.